Wildhorse Village — Chesterfield, MO
SITUATION AND CHALLENGES:
Wildhorse Village is a new 80-acre, multi-use development will be the urban center of Chesterfield, Missouri. Gerstner Electric performed the construction of the internal electrical duct bank, installation of fiber conduit, and traffic signals. Gerstner coordinated the construction with Clayco, other subcontractors, St. Louis County, the City of Chesterfield and Ameren, MO.
RESULTS:
The team performed the installation of 5,700 linear feet of concrete encased electrical duct bank, 13 vaults, four complete traffic signal installations. Gerstner Electric adhered to the project team's safety plans and schedule to work efficiently and safely on the site.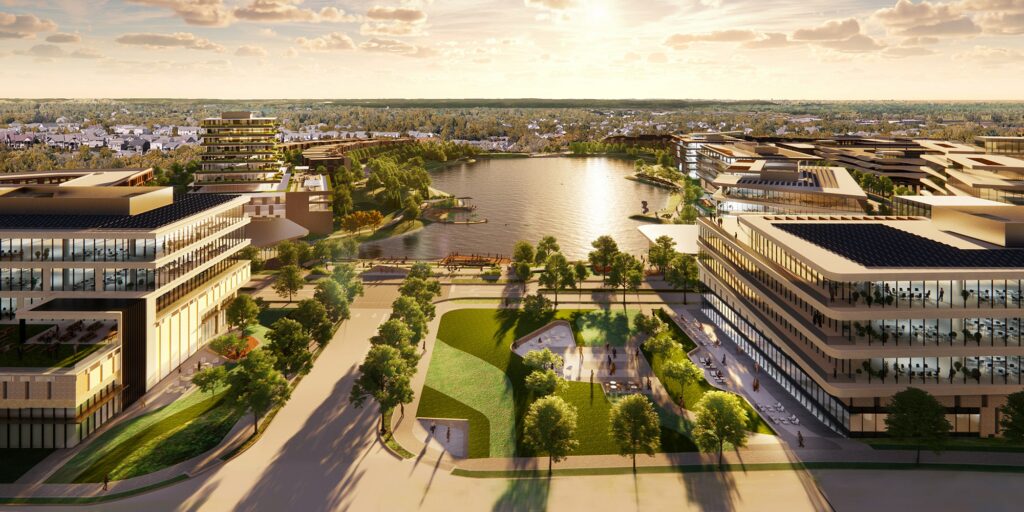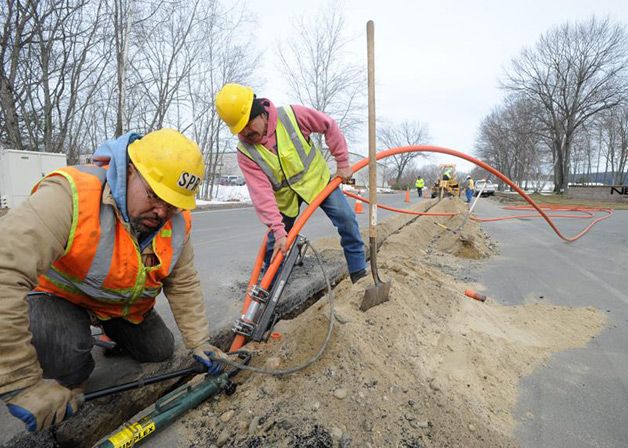 Jerseyville Substation Buried Fiber Optic — Jerseyville, IL
SITUATION AND CHALLENGES:
In the City of Jerseyville, Illinois with pedestrian and vehicular traffic Gerstner Electric was subcontracted by Sachs Electric to install nearly three miles of conduit for future fiber optic cable. The team coordinated with Ameren, Sachs and the local authorities to complete this install with a compressed schedule during the winter months.
RESULTS:
Safety was of the highest priority when working alongside traffic and avoiding existing underground utilities. Our team used hydro excavation ("soft dig") practices to determine the safest path to place the conduit within Ameren's easement while meeting the design team's specifications. Gerstner Electric's team completed this install with zero incidents and delivered a product that the customer was pleased with.

Small Cell Sites —
St. Louis, MO
SITUATION AND CHALLENGES:
In the City of St. Louis, Missouri one of the leading wireless providers began construction of a network of small cells in the fourth quarter of 2020. The goal was to have these sites on the air before the end of 2020. This project consisted replacing existing street light poles with new poles and installing small cells.
RESULTS:
Partnering with Sachs Electric, Gerstner Electric met a very demanding schedule completing over 25 sites in the winter and holiday months. The project involved a high level of coordination between the wireless carrier, their construction manager, and local government. The new network brings 5G speed and coverage to those neighborhoods in which these cells were constructed.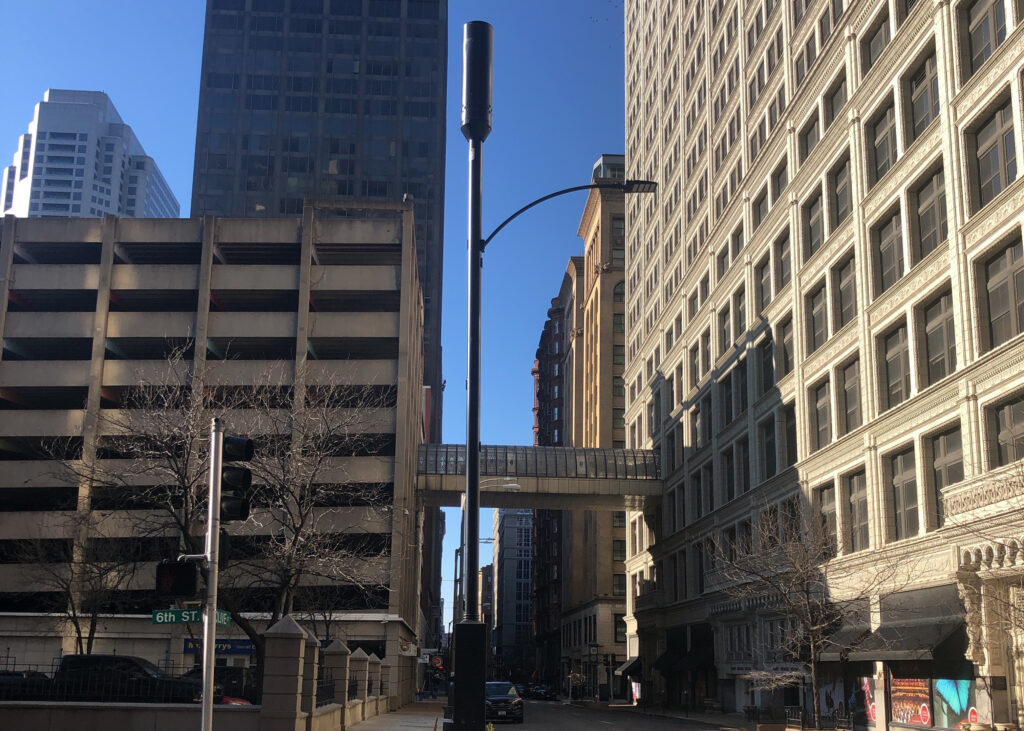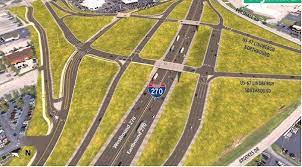 I-270 North Design Build Project
SITUATION AND CHALLENGES:
With the stated goal of increasing the reliability and safety of the I-270 North Corridor in North St. Louis County, Gerstner was given the opportunity to be a part of the team tasked with replacing and improving the previously-existing infrastructure. Beginning in 2019, this project has a completion goal of December 1st, 2023. Gerstner is responsible for the traffic signals, street lighting, and fiber optic work on this project which spans an area of over 8.5 miles.
RESULTS:
To date, Gerstner has done its part to keep this project on schedule and performed safely and efficiently. Design Build projects present a unique set of challenges but the experience and expertise of the Gerstner team has gone a long way towards identifying and addressing these challenges to keep this project moving forward.
City of St. Louis Street Utility and Fiber Optic Infrastructure Emergency Repairs
SITUATION AND CHALLENGES:
Gerstner was given the unique opportunity to be the provider of on-call emergency maintenance for the City of St. Louis's Street Department. As emergencies arise, the city of St. Louis calls Gerstner Electric to perform any repairs or maintenance required. Whether it be contractor-damaged underground conduits, storm damage wreaking havoc on city traffic signals, or aging street lighting just needing an upgrade, Gerstner will be quick to respond and be sure to provide the highest quality of workmanship available.
RESULTS:
The City of St. Louis has opted to renew Gerstner's maintenance contract when they received the opportunity. With over one hundred years of experience in the City of St. Louis we are confident that no one can provide the depth of knowledge and experience provided by Gerstner Electric.