World-Class Electrical Contracting
Gerstner Electric is a world class electrical contractor that specializes in transportation and infrastructure-oriented projects. We have over a century of experience offering electrical solutions, services, and expertise. Through our work with state and local governments, municipalities, utility providers, and more, we have established Gerstner Electric as a proven leader among major electrical contractors in the Midwest.
From complex roadway lighting and traffic control systems to miles-long underground cable installations, Gerstner Electric is a trusted provider of complex electrical services for large-scale projects. Gerstner Electric maintains the necessary workforce, equipment, and know-how to design, install, and maintain vital electrical systems and utilities.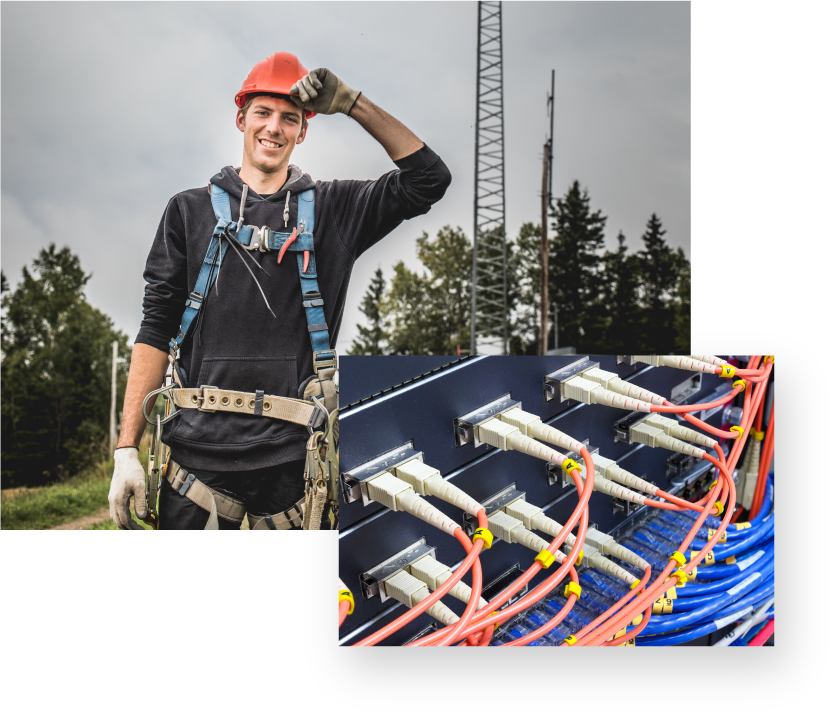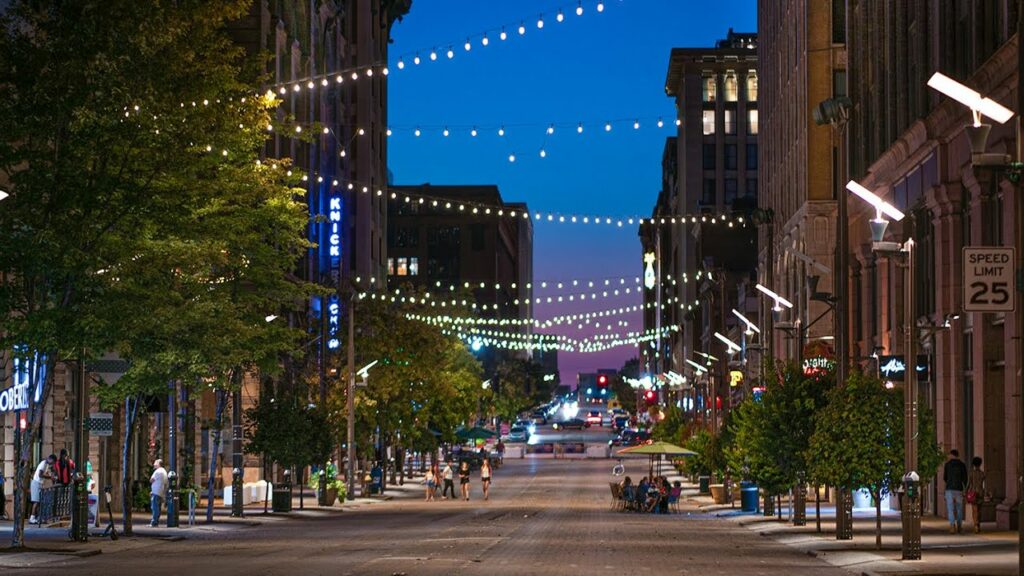 Gerstner Electric is a family-owned business rooted in St. Louis.
In 1906, William Gerstner partnered with C.E. French and Edgar Kraeuchi to form "French Electric Company", named for its oldest founding partner. Located at 120 N 2nd Street in Saint Louis, they performed motor repairs, commercial wiring, and automobile sales.
When French decided to start his own company in 1913, Gerstner and Kraeuchi rebranded as "Electric Service Company". Kraeuchi would retire in 1925, leaving Gerstner to carry the business forward. In 1936, William's sons Robert and George joined as business partners and would soon take over the business entirely in 1938 after the death of their father.
In 1958, two years after his brother Robert's retirement, George Gerstner incorporated the company and changed its name to "Gerstner Electric, Inc." It was not long after that Gerstner Electric began working on larger, more complex electrical contracts, with a focus on road lighting and infrastructure projects.
George Gerstner's son John joined the company full time in 1962. After his father's death in 1983, John Gerstner became the President and Owner of Gerstner Electric. In 2004, John's son Steve Gerstner would be promoted to President while John remains CEO of Gerstner Electric.
Learn more about our range of electrical,
construction, and transportation capabilities.
At Gerstner Electric, safety is more than a priority; it's a core value.
Like other fundamental principles that guide us throughout our lives, such as integrity, honesty and courage, the core value of safety is at the very root of how we approach every job. It is this view of safety that is held and adhered to by all members of the Gerstner Electric family, from our top management to our newest employees.
We maintain a strong culture of safety because no matter what challenges we face, our core values remain unshakeable. Safety is never an afterthought.
Safety With No Exceptions
Maintaining a safe environment for our workers and the public requires safety policies and programs that must be understood and followed by all members of the team, with no exceptions. It takes the cooperation and dedication of everyone involved.
We understand that mandated safety requirements alone do not produce a true culture of safety. There must be genuine, earnest buy-in from top management. Our project managers, general foreman, and job foreman are all OSHA 30-hour trained and certified. This training allows for an effective management program facilitating workplace hazard recognition. The rest of our field employees have at least OSHA 10 training, which is a requirement to work here at Gerstner Electric.
All of our employees are encouraged to identify safety hazards and correct them. This is of course done through training, but also by the support of our leadership in never allowing an unsafe act or condition to be ignored for the sake of production.
From their very first day of employment and every day after that, GEl employees are given the tools they need to be safe and productive workers.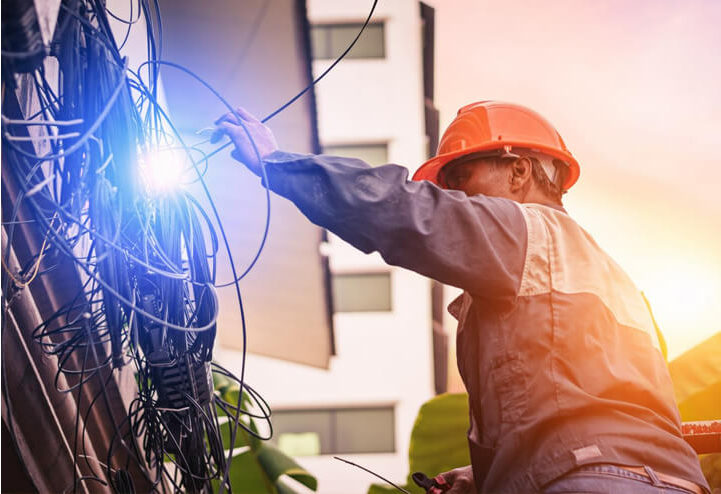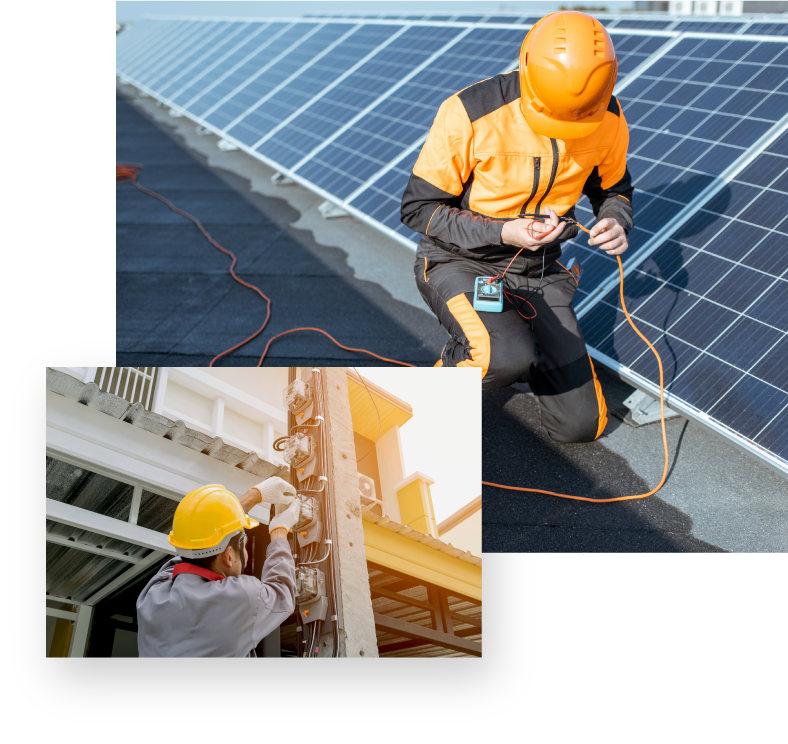 Toolbox talk training is done every week, and other training topics in the form of newsletters are shared with the entire team on a regular basis.
Disciplinary Program for Safety Rules Violation: The purpose of this program is to bring a good worker back into the fold of being a safe and productive worker. There are different tiers of discipline in place, based on the severity and frequency of a violation. Re-training is also an important and effective part of this program.
Safety Audits: Job site safety audits are performed frequently, but more importantly shared with the general foreman in real-time by way of a safety audit app. They are provided pictures and a narrative of the audit findings so any necessary corrections can be made at once.
Work for Gerstner Electric
Careers and Apprenticeships
Gerstner Electric is always looking for talented, hard-working individuals to add to our team. If you're interested in working at Gerstner Electric, reach out. We'd love to hear from you!
Gerstner Electric is an Equal Opportunity Employer. View our policy here.